7 May 2003
We wander to some big falls early in the morning. Hunting around I get some good specimens, including this red one.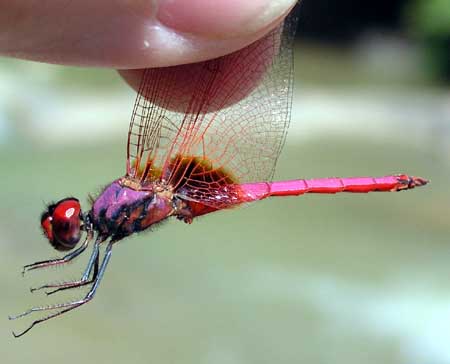 I see my white whale. A big dragon with orange, black, and yellow on the basal half of the wings. The rest of the wings are clear. An individual, it flits and flirts on the other side of the river, out of reach of even my big net. I never get a change to swing, but weíll meet again.
We relocate 150 miles southwest. Itís a long drive and no more collecting for today. We find ourselves in a hotel. Big room with a good air conditioner. There is a book store downstairs, I get a childrenís book written in Thai, The Buprestids of Thailand (metallic wood boring beetles). I also got some postcards, still havenít mailed any. I may hand deliver them (for that personal touch) when I make it back to the states.
8 May 2003
Up and out. I have toast, ham and scrambled eggs for Breakfast. Proper. We start on a four lane highway, two lane highway, paved road, dirt road, and finally a dirt track which requires 4WD and a lot of patience. Finally we reach our destination. A waterfall unlike any I have seen here. Limestone, these falls are being deposited rather than warn away. There are ledges and pools, it looks more like cave formations than a waterfall. A beautiful site (sight).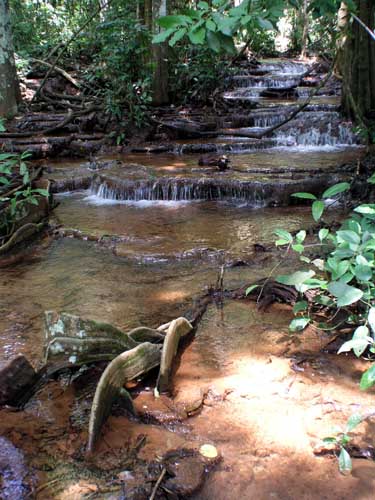 I took lots of pictures here, so lets get through the good ones. First of all there were Cordulid dragonflies at the riffles, so I got a few of those.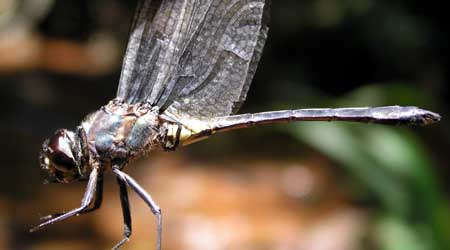 I got a picture of a cute little beetle on a stick.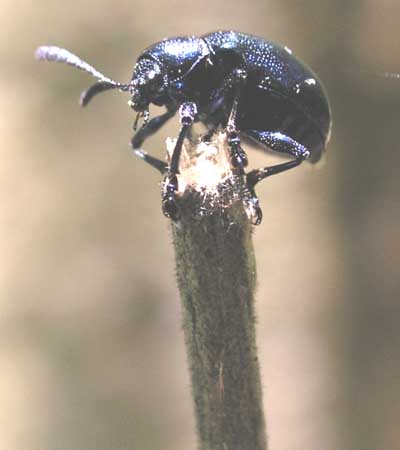 Also I found some carpenter bees working. Those holes are bigger around than a nickle. I also netted one of these guys later. They are as big as a ping pong ball!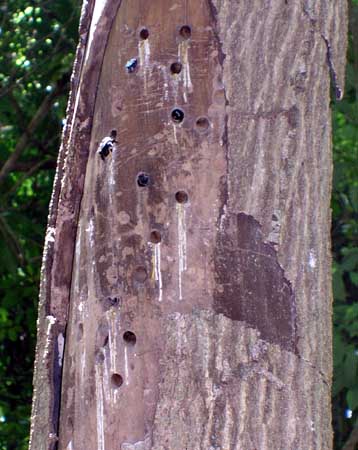 I saw another snake. Not until I looked at the pictures did I notice that you can see its eye.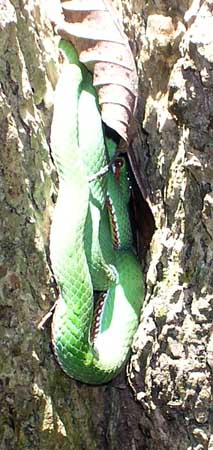 I got a fabulous picture of some aphids (? That or psocops, not sure).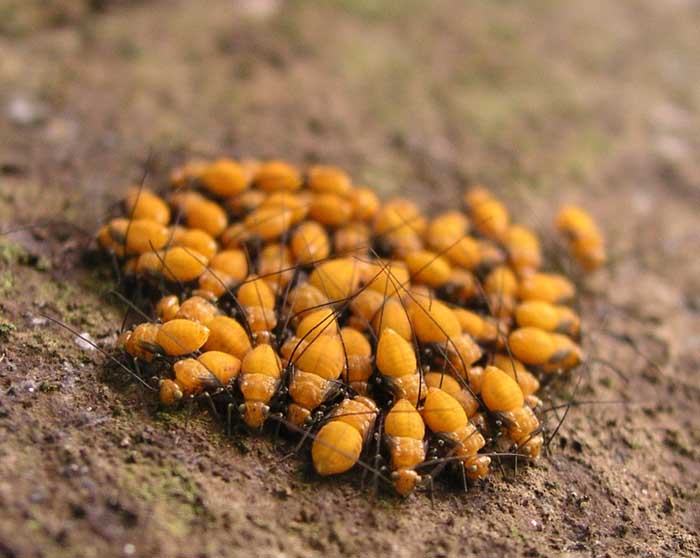 And a picture of a cute little fly.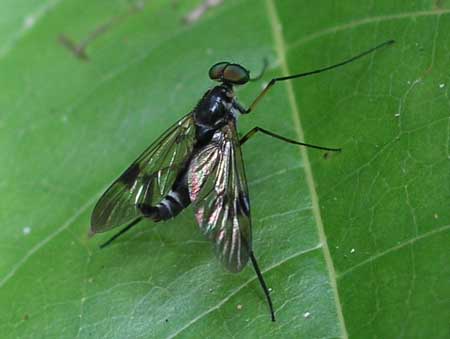 The next set of falls were similar to these, but were a popular people destination, so collecting wasnít quite so good.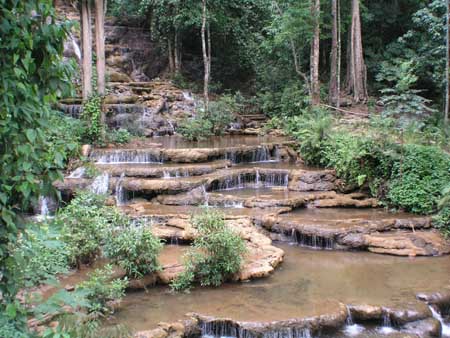 The third site was a wet place (pond) by the side of the road. Again, these harbor very different species than the mountain streams.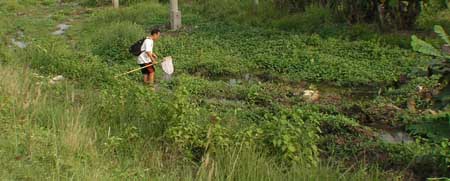 On the way to the fourth site we passed some children driving the coolest piece of machinery you could ever have. Lucky Kids. I want one (not a kid), maybe later.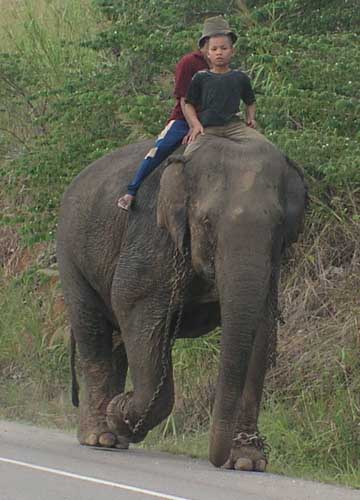 At the last site I finally connect with one of the coolest guys Iíve met so far. Very small (wing span of an inch) these guys are very fast, and especially in fading light, hard to see. Believe it or not, quite a few swipes with a 24 inch hoop were needed to collect this little beazer.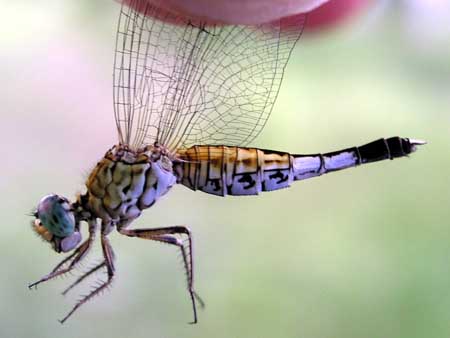 Back to the hotel, food (inside, it was threatening to rain). Shower and sleep.
A few notes on the typing. Harry Flashman (a character of a series of novels Iím reading) says he never worries about praying for his soul, there are plenty of good people out there that are willing to do that for him. While I do run spell check continuously, I donít worry about misspelling, because there are plenty of people out there that are willing to correct me! Thanks for putting up with it, though.
A note on the trip. The funding for this research was provided through the Brown Fellowship. Offered to American Citizens in the College of Agriculture at the University of Missouri. The purpose of the fellowship is to allow an American to research abroad and have a meaningful cultural experience. To win this money I wrote a proposal (paper). With help from Bob (Dr. Sites) I won the money and am now over here. I say this because when I make a mistake I admit it. Damn those English teachers for being right!