Book Sites
---
Best Book Buys!!
go here first!
---


Always check this website first. Your book may not be here, but if it is it will be substantionally
cheaper. Added bonus: shipping and handeling is only 3$. All new books.

---


New and USED books. Well priced, good S&H.
---


Expensive, but often has science type books that Amazon.com does
not carry and that have not yet made it to used status.
---


Big pretty sight. Lots of books. Better than most real stores.
---


Good site for UK and European books.
---


Good search of many dealers for used books.
---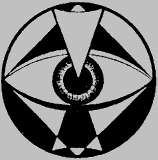 An absolutly wonderful place to shop. I recommend stopping by every time you are in Chicago.
---

---

---

---

---

---

---
---

---
---